CLASSIC
The Classic Line has been studied to suit all kinds of tastes, from the most floral to the more oriental, from the most herbaceous to the more woody. The manufacturing of incense keeps alive an ancient Indian tradition and contributes to the diffusion of the Fair Trade global consciousness.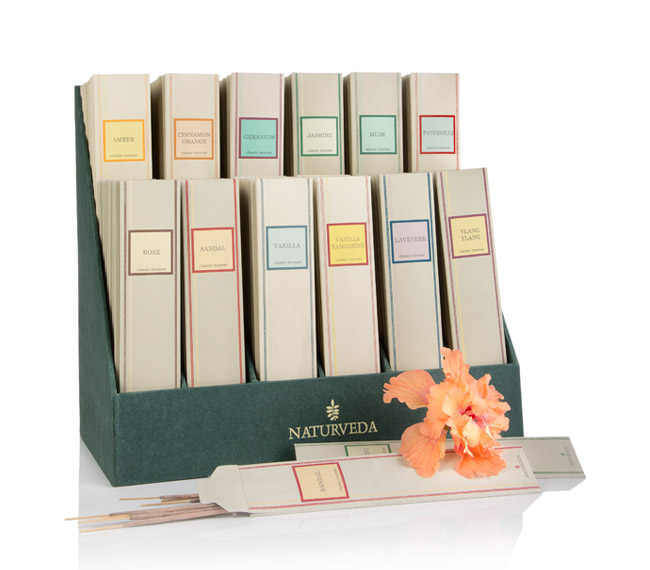 Incense 12 Stick Series
Amber, Cinnamon Orange, Geranium, Jasmine, Lavender, Musk, Patchouli, Rose, Sandal, Vanilla, Vanilla Tangerine, Ylang ylang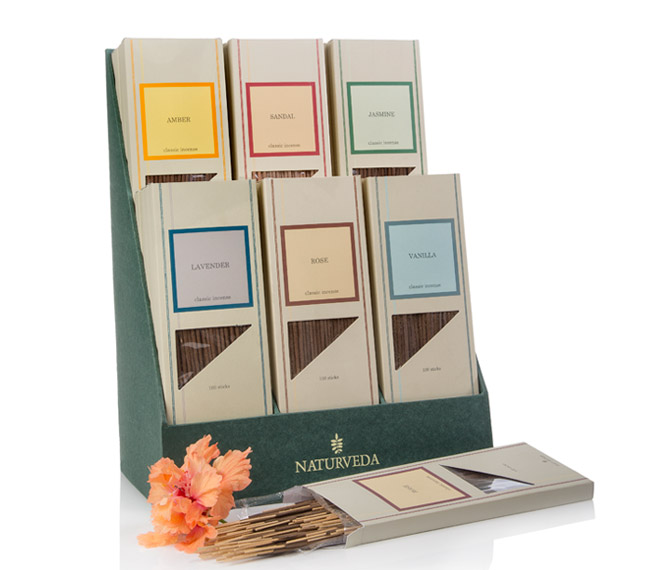 Incense 100 Sticks Series
Amber, Jasmine, Lavender, Rose, Sandal, Vanilla
A line based on natural herbs and a selection of the finest synthetic non-toxic fragrances in the respect of the IFRA code of conduct.