ABOUT US
Our story
Naturveda was set up in September 2005 by an international group of people operating since 1994 in the manufacturing of natural incense and lifestyle products. Through passion, focus and dedication we acquired the experience necessary to obtain a quality and professional standard capable of meeting the high needs of an international market focused on fair values and ecological products allowing the company to evolve and constantly improve itself.
Naturveda is based in Pondicherry, an ex French colony on the South East coast of  Tamil Nadu, India. Here western and local culture mingle in a synopsis of ancient tradition and refined aesthetics. We embrace this unique venue and make it our inspiration by discovering the secrets of the Vedic use of herbs and presenting the final product in elegant, modern packaging. 
Our values
Ecological and Social Ideals in line with global awareness for Eco Sustainability Projects
Naturveda's ideal is expressed through its work, in the commitment to the never ending research of quality and perfection through training, experimenting, awareness of the reality that surrounds it, integration and interaction with the inhabitants and environment. We take praise in the ability to promote a sustainable development with regard to the environment, social stability, preservation and promotion of craft, art traditions and protection of final consumers by offering beautiful and absolutely natural products.
Social and Ecological Ideals
Naturveda has been involved in the development of several small local industries and artisans increasing possibility of work and profit as well as offering them an opening into International markets.
Naturveda has an active role in promoting an association of small farmers and supporting those already in existence under a Fair Trade formula. We encourage the use of self-managing systems by building a relationship of trust guaranteeing the purchase of raw materials according to pre-established quantity, quality and fair price. We also support farming by financing the supply of natural ingredients in advance and renting land in loco for the above mentioned association using the buy-back system when necessary, motivating others to follow in the same direction.
Furthermore a network of small and medium farmers was successfully founded who have converted their plantations into ORGANIC and BIODYNAMIC farming.
Certifications
Fair Trade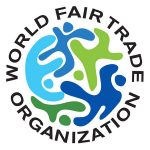 Naturveda has become an official member of WFTO ( former IFAT ) in May 2007. Fair trade principles have been implemented to improve the financial conditions of the workers, guaranteeing continuous employment, social security and welfare benefits.
ICEA
Naturveda certifies its products through ICEA (Environmental and Ethical Certification Institute) which promotes organic farming and fair trade through cooperation projects. One of the most important institutions of this sector in Europe , it operates to favour a fair and socially sustainable development from organic farming to other bio related sectors.