AROMATHERAPY
People all over the world, doctors and scientists included, have discovered the wonderful qualities of essential oils extracted from petals, seeds, leaves, roots, barks and resins of plants and trees. These fragrances can affect every aspect of your daily life, your physical, emotional and mental well-being.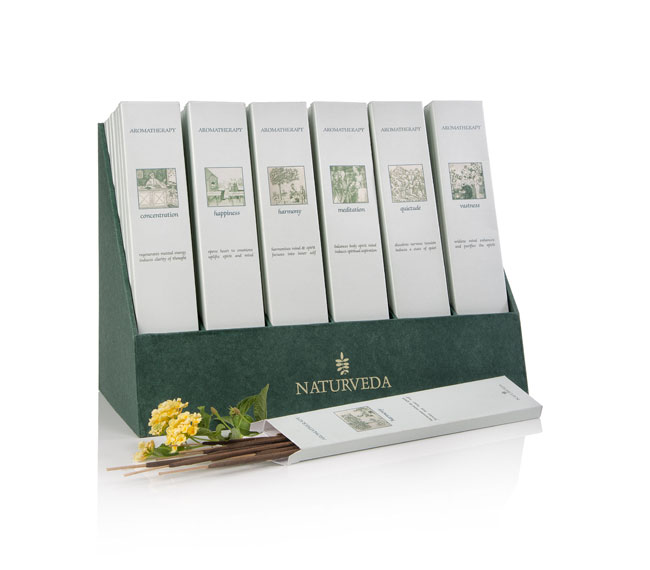 Synergetic Incense
Concentration
Happiness
Harmony
Meditation
Quietude
Vastness
CERTIFIED ICEA. Natural Incense made of blends of pure essential oils and resins studied to be effective and supportive in different aspects of daily life.
Pure Essential Oils
Basil, Bergamot, Chamomile, Cedarwood, Cinnamon, Citronella, Clove, Eucalyptus, Frankincense, Geranium, Grapefruit, Jasmine absolute, Juniper berry, Lavender Provence, Lemon, Lemongrass, Myrrh resinoid, Orange bitter, Patchouli, Peppermint, Pine Sylvestris, Rose absolute, Rosemary, Sage, Sambrani resinoid, Sandalwood, Tea tree, Vanilla extract, Vetiver, Ylang ylang.
CERTIFIED ICEA. High quality 100% pure essential oils.